After Denmark's Christian Eriksson suffered a medical emergency, UEFA suspended the 2021 European Cup Group B match between Denmark and Finland.
Before halftime, the Parken Stadium in Copenhagen, Denmark, was silent. Midfielder Christian Eriksson fell to the ground after throwing a throw-in. After his teammates frantically signaled for help, the team's medical staff hurried to take care of the midfield organizer. Before he fell to the ground, there was no contact with the opposing player. (Event recording It is graphic and disturbing. )
As medical staff took care of Eriksen for more than 10 minutes, his Danish teammates formed a circle around him to prevent the camera from showing the scene. From the available videos, it appears that the medical intervention involves performing chest compressions. A picture from Getty Images shows that Eriksen was on alert when he was carried off the field on a stretcher.
UEFA subsequently confirmed that the player has been transferred to a local hospital and is in stable condition.
After the news of Eriksson's status came out, UEFA announced that the game will resume at 2:30 pm Eastern Time, "at the request of the players of the two teams."
During this ordeal, the players on the field and the fans in the stands looked upset. The fans tried to support the players with applause, but as the worries increased, this sentiment would soon subside.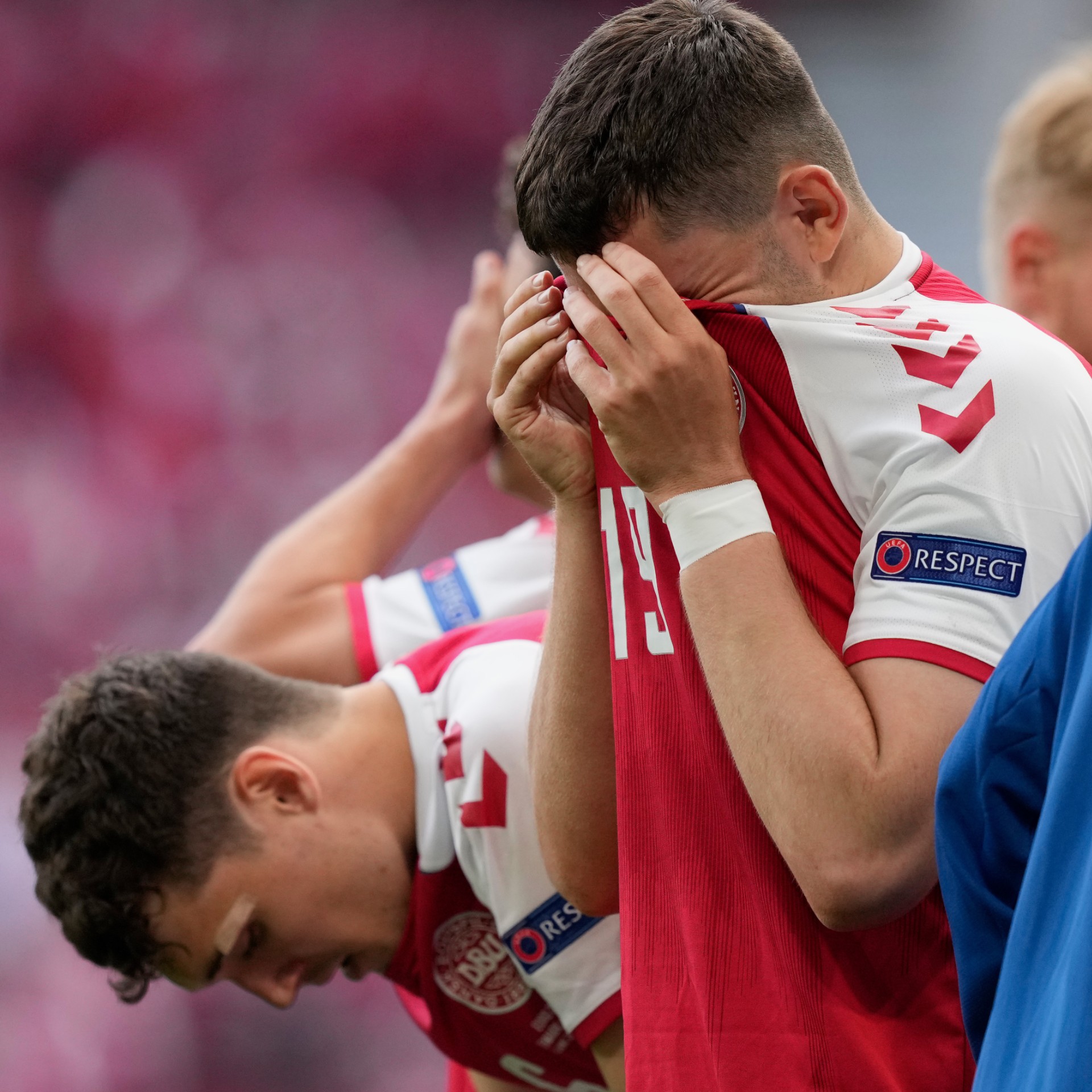 After Eriksson was carried on a stretcher and the players left the stadium, the fans in the stadium chanted the players' names:
When the incident occurred, ESPN broadcaster Derek Rae was calling the game:
Eriksson played for the Danish national team for the first time in March 2010, making 108 appearances and scoring 36 goals. The midfielder became famous at the club level of the Dutch giants Ajax and later moved to the Premier League club Tottenham Hotspur. After a difficult time at the English club, he was loaned to the Italian club Inter Milan last year and recovered to his best form in helping Inter Milan win the Serie A championship.